Monday:
Class gives a longe line lesson again =)
Tuesday:
Class gives another lesson, this time to Pam who has been riding for about 6 months.
She is awesome- totally listens and does exactly what is asked of her- even if her rider doesn't realize it, LOL.
Getting ready to start off: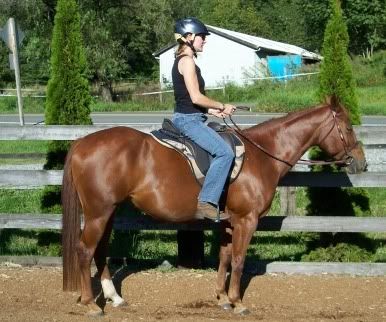 Walk
Video!
http://www.youtube.com/watch?v=lkjdKCgN2Zk