A little bit of a vacation
Posted:
Thu Apr 10, 2008 7:57 pm
Class threw a shoe so she is on vacation until she can get reset. She is not actually complaining about that.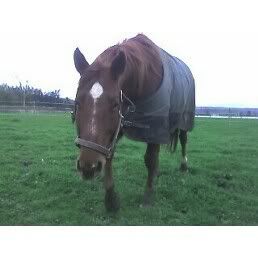 We had been working on bending (we have one good direction and one not-as-good direction) and we will get back to work on that as soon as she has shoes. That, and working on making the canter prettier and more consistent.